Are you ready to bowl?
Contact Sparetimes today to learn more about our leagues, party options or our pro shop. We're ready to welcome bowlers of any skill level and aim to make sure you have a great time while you're with us. Whether it's family night, date night or time to celebrate a special occasion, our lanes are open to you. If you're in Hampton, Newport News, or Tabb, VA, contact us through the form to learn more about lane reservations, bowling party packages or rates. Or, stop in today to pick up some bowling gear from our shop or to inquire about our current and upcoming leagues. We'll be happy to provide you with all of the information you need.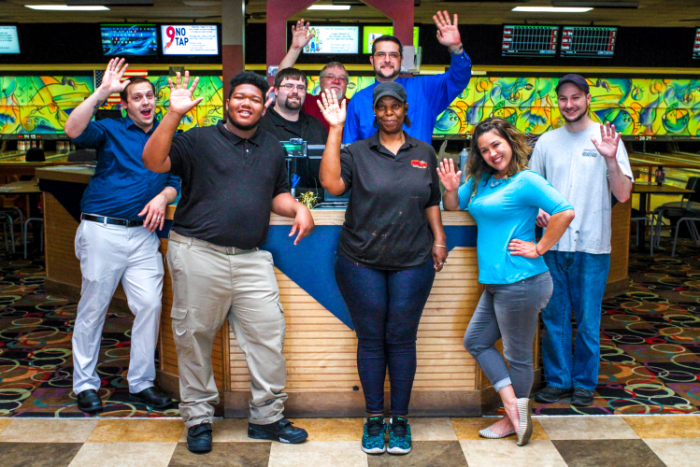 Once your event has been confirmed with Sparetimes staff, submit your payment online!
– Deposits made without confirming the amount and space with Sparetimes Staff are not valid.
– No groups larger than 30 people, including non-bowlers.
– Must have a minimum of 7 bowlers to receive 2 lanes.
– All groups with more than 7 bowlers require a paid in advance reservation. We cannot guarantee your lane without contract and payment. Once you have confirmed your space and time you will be directed to the site to make a payment and then a confirmation of your contract will be emailed to you.
As always MASKS MUST BE WORN THE ENTIRE TIME YOU ARE IN THE CENTER THIS INCLUDES WHILE SEATED AND BOWLING. MASKS MAY BE REMOVED ONLY WHEN PHYSICALLY EATING OR DRINKING, NOT JUST FOOD AND DRINK PRESENT.
UNLESS YOU HAVE STARTED A CONTRACT DO NOT FILL PAYMENT FORM