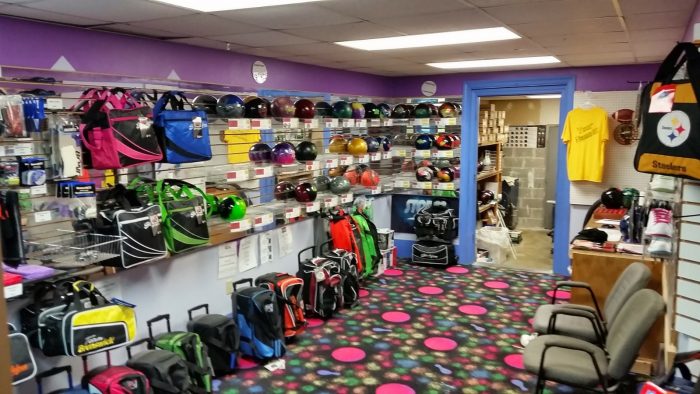 If you're serious about your bowling career or take bowling league play seriously, you're going to need to visit a pro shop more than a few times. The right bowling gear in Hampton, VA can go a long way towards making you the best bowler you can be. Sparetimes is ready to help. We have an in-house pro shop, ready to furnish bowlers with the gear and advice they need to be the best.
Bowling Balls
Tired of using rental balls when you step up to the lane for league play? Get your very own ball and start rolling with conviction! Our pro shop stocks a number of balls and has a catalog of numerous options to help you find the one that's right for you. We'll help you get the right weight, make sure your finger holes are drilled perfectly and even point you in the direction of a design that you'll love.
We pride ourselves on being the best destination for bowling balls in Hampton, Newport News, and Tabb, VA, backed by knowledgeable experts who take the time to work with you.
Bowling Accessories and Gear
There's a lot more to bowling than just the ball! Our pro shop stocks all of the essentials and bowling accessories in Hampton, VA you'll need as a serious bowler. Some of the bowling gear you'll find in our shop include:
Whether you know exactly what you're looking for or need some help finding the right products, our friendly, knowledgeable staff will be glad to help. Our goal is to make sure you get exactly what you need to throw your best ball.
Stop in Today!
Our pro shop isn't just reserved for the best of the best. We welcome bowlers of all skill levels and will take the time to help you, regardless of what you need. Stop in today and ask us any questions you may have or contact us at 757-838-2121 to see if we stock the products you're looking for.